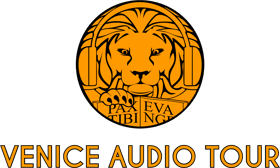 We are the first agency offering a self-guided audio tour in the heart of Venice at the discovery of the monuments that determined its history. Voice indications will conduce you both through the most representative buildings and inside the museums. This guided experience will allow you to enjoy the city and its art history references, its anecdotes and curiosities. With our audio guide you will be able to roam around venice without fixed tour route ; allowing you to build your own personal day-program without the risk of loosing any key information on the history or the monument of this unique city. Languages itinerary (italian, english, spanish, german and french)
Venice Audio Tour s.n.c. offers tours and activities in these cities:
Things to do organized by Venice Audio Tour s.n.c.