Popular Flight Simulator in Vancouver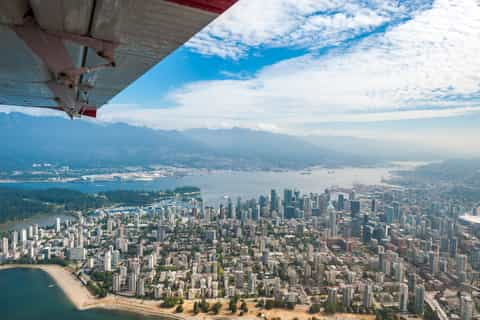 Classic Vancouver Panorama Tour by Seaplane
Free cancellation
Change of plans? No problem. Cancel up to 24 hours before your activity starts for a full refund.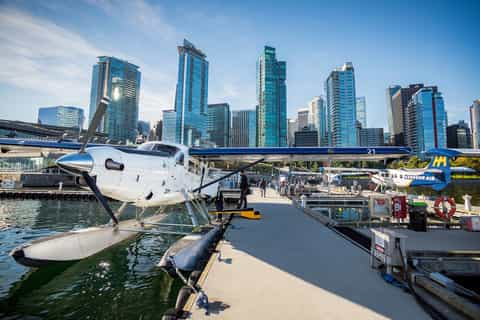 Vancouver: Floatplane and Capilano Suspension Bridge Combo
Top Attractions in Vancouver
Things to Do in Vancouver
Cities in Canada
What people are saying about Vancouver
Fantastic way to take in the sights of Vancouver
This is truly a must do while in Vancouver, especially if travelling with friends or family. We have two young boys who both loved the whole thing (particularly take off and landing and the snow topped mountains!). The staff at Harbour Air were very friendly, and we had no problems getting checked in with the family, and were able to leave our bags in the terminal (at no extra charge). The terminal is well equipped, including the free coffee and pastries which we certainly made use of and were not expecting. The pilot was great, talked us through the route he was taking and what we should look out for and asked before take off if there was anything in particular anyone wanted to see. A very worthwhile (if slightly pricey) experience!
Seaplane was awesome! Get Your Guide provided great service.
Enjoyed the flight over. Very smooth flight. Awesome views from the sky. Great experience! Victoria was nice, but was disappointed that there wasn't more to see and do. In hindsight, we should have included Butchart Gardens in our excursion. The ferry ride back to Vancouver was nice. We did have a communication issue such that our flights were booked incorrectly, but Get Your Guide handled our complaint promptly and to our full satisfaction. I would recommend using them in the future.
On time departure... great first time experience in Turbo Otter. We had a great flight and the beautiful scenery was even more amazing from the air! The Gardens were lovely with their fall color, and the entire experience was so well organized and planned. Graham, who drove the bus to Buchart gardens, shared details about the area from his experience growing up on the island.
水上飛行機での空からのバンクーバーの眺めはそれは素晴らしいものでした。でもそれを上回る出来事が有りました。予約して行ったextendedツアーは悪天候で中止、でclassicツアーへ無理に変更をお願いしたらOKの返事をもらえましたが、ツアー自身はこれも天候待ち。所が運良くGOサインが出て、充分にパノラマツアーを楽しめました。その時のharbourairの受付女性が何とツアー会社に連絡してくれて、extendedとclassicの差額返金交渉までしてくれたのです。これには物凄く感激しました。異国の地での心に残る旅の思い出になりました、ありがとう。
Great day out. Wanted to experience flying in a float plane and get to Victoria and back in a shorter time than the ferry. Plane was very noisy but great to have more time to visit Victoria, the butterflies and Buchart Gardens. All wonderful.