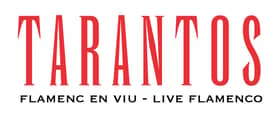 Tarantos-Jamboree S.L.
This activity provider is a trader on the GetYourGuide marketplace
Legal notice
Legal company name

Tarantos-Jamboree S.L.

Registered address

Plaça Reial, 17 08002 Barcelona Cataluña

VAT registration number

ESB59574764
Contact details
GetYourGuide answers all contacts on behalf of the activity provider
About the activity provider
Music is a cultural asset of the highest level: an organic need without which human beings could not survive. It is an essential communication tool; a universal language developed by all cultures since prehistoric times. A society without music would be unimaginable, as would a city without places to cultivate it, appreciate it and socialise through this ancient art. The Mas i Mas group, with its more than 27 years of history, has always believed in the value of live music: artists showing off their know-how in a stripped-down format as old as it is inherent in the human condition, in a rite of communication between musician and listener. Since 1986, we have wanted our city, Barcelona, to be the place where it is possible for the most varied audiences to enjoy the largest number of concerts in the most diverse styles. The place where no deserving musicians are deprived of the chance to show off their art to their fellow citizens. That is why we have worked – and are still working – with the desire to open as many small-format venues as possible, where all genres from anywhere at all can be heard. Because the best place to appreciate the magic of communication between musicians and fans is at close quarters. We can demonstrate experience in running some of the most celebrated popular music venues in Barcelona – the Jamboree and the Tarantos, for example; responsible treatment of artists of all kinds, from the greatest legends to the rawest newcomers; in particular, the approval of a loyal audience who love live music, and, of course, the art of performers and composers who contribute to making our society a better one.
Tarantos-Jamboree S.L. offers tours and activities for these attractions:
Tarantos-Jamboree S.L. offers tours and activities in these cities:
Things to do organized by Tarantos-Jamboree S.L.