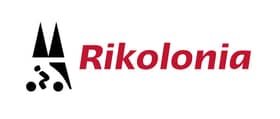 Rikolonia e.K.
This activity provider is a trader on the GetYourGuide marketplace
Legal notice
Registered address

Neckarstraße 29 51149 Köln

VAT registration number

DE258916765
Contact details
GetYourGuide answers all contacts on behalf of the activity provider
About the activity provider
Rikolonia means professional event organization and customer focused marketing by rickshaw in and around Cologne. Cologne´s world of rickshaw is called Rikolonia including everything, which is part of the remarkable and environmentally friendly getting around by bike Taxi. No matter if sightseeing or Taxi tours, group wise or on your own, setting up a shuttle service for your event, big tours including more than 30 persons or upgrading our vehicles to an efficient advertising medium vehicles - it´s not a problem for us. We don't work, we live Rickshaw. Nothing is unthinkable and everything is possible. As a company run by one owner, Rikolonia e.K. cooperates with riders, promoters, and other rickshaw nuts self employers. No matter if you aks rider or mechanic, supplier, designer or owner – they all feel like members of a team, in which customers well being and wishes hold the highest priority. Therefore we share ambiguously and friendly costumers aims and will put them to reality. If you decide for Rikolonia you decide for getting supported by this unique team. Try it and use the vehicle of the future to reach your aims. Take a step into Cologne´s world of rickshaw and experience Rikolonia.
Rikolonia e.K. offers tours and activities for these attractions:
Rikolonia e.K. offers tours and activities in these cities:
Things to do organized by Rikolonia e.K.