Popular Day Trips in Portofino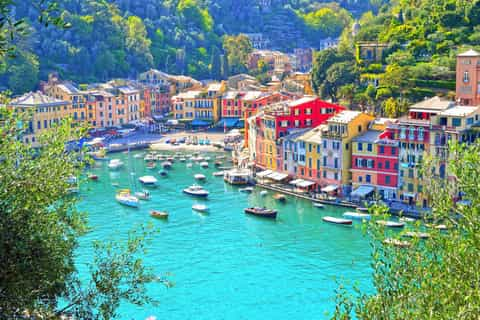 From Genoa: Full-Day Tour of Genoa and Portofino
Small group

Duration: 7 hours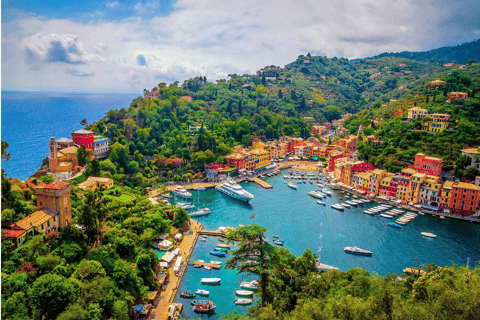 Genova & Portofino Full-Day Tour from Milan
Small group

Duration: 12 hours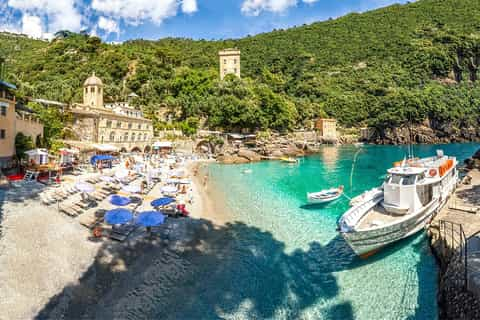 San Fruttuoso Bay: Half-Day Hiking Tour with Lunch
Small group

Duration: 5 hours
Free cancellation
Change of plans? No problem. Cancel up to 24 hours before your activity starts for a full refund.
Things to Do in Portofino
What people are saying about Portofino
Was not aware we were being attached to a tour coming from Milan. The guide arrived 1/2 hour after scheduled meeting time as they were delayed coming from Milan, leaving the 8 of us rather concerned as meeting point is outside a museum and no tour rep or office there. Had 2 guides one for Genoa walk & another for rest of tour. Both were lovely Enjoyed the tour, in particular the ferry ride from Portofino to Genoa was fantastic Our group of 8 had to catch the ferry back to Genoa, which was great, but we felt in limbo as we were given a ferry ticket and time to be at the terminal. No sign up on ferry or jetty to state if it was our boat, so we hoped we were queuing up in right line. Would have been nice to have the tour guide to meet us at jetty to say " this is your ferry " Despite my comments above we all had a really great day!!
The tour would start at 09:30 in Gênova but started only at 10:30 because a group was coming from Milan and nobody told me that.So beyond I needed to wait for 1 hour, I lose 1 hour of the tour in Gênova citycenter. The guide did the tour almost running. We didn't have the oportunity to get in the san Lorenzo catedral. After that the tour was more calm because we took boats to Portofino. I really want to say that the get your guide's customer service was really good trying to help the situation with the guide (that was late). Also I have to say that the guide (english speakers) was not friendly with most of the group.
great areas to visit--uninterested tour guide
Visiting Genoa and Portofino were amazing but unfortunately our tour guide Eddie was not really interested or engaged in the tour. He was very snippy and hard to approach with questions. He made us feel uncomfortable. But all in all, these coastal cities were breathtaking and are a must see!
Tour was well organized and a highlight of my vacation!
The guide was very down to earth and relatable. The tour was well organized and the commentary interesting. The local guide Erika did a wonderful job with the walking tour of Genoa and the docklands. The boat trip to Portofino was absolutely beautiful. Definitely would recommend this tour.
Highly recommended tour, great scenery and tour service.
This was one of the highlights of our trip to Milan. A well organised tour that provided a wonderful taste of the coastal region. The tour guide and driver were knowledgeable and experienced. A must do tour!