Paris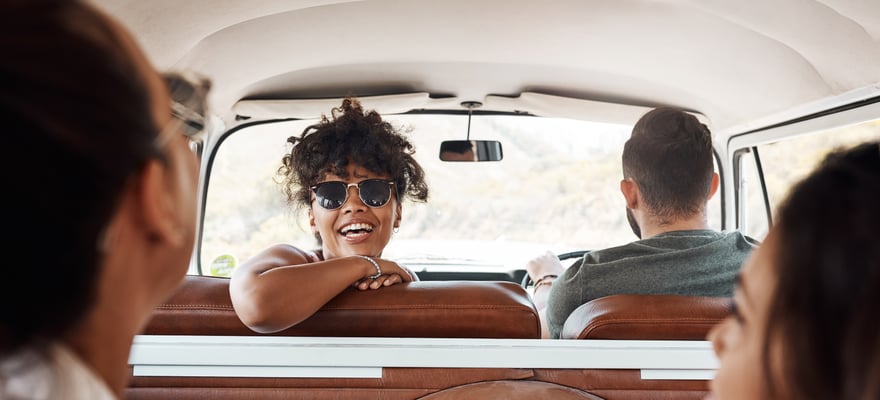 169 activities found
Activity ranking
Activities on the GetYourGuide marketplace are ranked by a combination of factors including popularity, diversity, availability, customer rating, cancellation rate, performance over time, and amount of revenue generated.
5 best day trips from Paris
Paris day trip FAQ
Which transportation method should I use?
There are so many choices when it comes to how to take Paris day trips. Whether you're trying to get to Versailles or the Loire Valley, there's a good option for everyone.
• Paris day trips by train

Greater Paris and France, in general, have an extensive high-speed rail network, often making train travel the most efficient method of travel. Paris has seven main train stations, each serving a different direction and headed to different regions, so which station you use will depend on where you're going.

• Paris day trips by bus

Public bus transportation in the Paris area is more common in cities and in more rural areas. Many guided day tours from Paris will include bus transportation, often with pickup directly from your hotel.

• Paris day trips by car

Traveling in your own personal vehicle is always popular for day trips. A car allows you to truly customize your own schedule and itinerary, and to travel more quickly in more rural areas where buses or trains may be less frequent.
---
Should I take a guided tour?
Guided tours are always excellent options for day trips. They save you the stress of planning an itinerary and, in some cases, your transportation, and often include special perks not available to the general public. Whether it's skipping the line at Versailles or exclusive wine tastings in the Loire Valley, a guided tour for a day trip is always a good idea.
---
What do I bring on my day trip?
What to pack on your day trip can change depending on many factors. The season, where you're going, and your method of travel will all affect what to bring. Some guided tours will provide everything you need for the day. As a general rule, it's always a good idea to bring extra spending money and a light coat or shawl for unexpected chilly weather and visiting religious sites, regardless of the season.
---
What people are saying about Paris
This tour was exceptionally well organized. Directions were perfect, the bus was extremely comfortable, Isabelle our guide was knowledgeable and friendly, making the experience so much more meaningful. I visited Versailles 25 years ago and learned so much more this time. Having this private tour also helped us relax after a trying day navigating around the strikes around Paris on March 15. I can't recommend this enough - no line, comfortable transportation so you can nap to and from. Tip: Angelina Cafe is in Versailles. You can skip the long line for the dining room and just get sandwiches and beverages - including the famous hot chocolate - and then go eat in the garden outside. What a beautiful and relaxing experience. The goat cheese and honey sandwich has spinach and is on a sesame baguette. So delicious!
Our guide was very knowledgeable, funny, kind and caring. The tour was small, so highly personalized. It was clear she had developed strong relationships with the local wineries and as a result the tour felt elevated--the guides were kind to us, funny, and gave us generous tastings! We went to one big winery that made Chablis (petit chablis, chablis, premiere crus, and grande crus) and then another smaller winery that has been around since 1577 and is still run by the same family (19 generations!). We stopped for lunch and chose a great restaurant as per her recommendation (one of my favourite lunches on our trip). We ended our tour by stopping at another quick sparkling wine tasting which was interesting since it wasn't in Champagne. Would recommend this trip to anyone!
Schloss Versailles - Menschenmassen und Chaos
Our tour guide Alex was phenomenal! The entire day exceeded our expectations. You won't want to miss this opportunity to experience the Champagne region's villages and countryside. We visited 3 wineries (each very unique) with Alex who is an expert on wine and champagne (my husband also enjoyed the French history discussions!)
The tour was excellent! I would definitely recommend it for people who enjoy champagne and learning about the region where it is made. It was also quite entertaining!
The guide Laura is the best in business .. she is so much passionate about the palace and the history. I learnt a great deal and thanks to her energy levels .