Popular Museums & Exhibitions in Ontario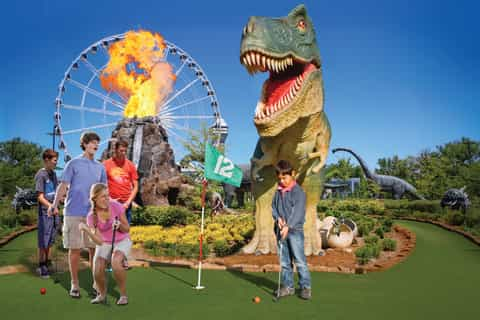 City card
Family friendly
Niagara Falls, Canada: Clifton Hill 4 Attraction Fun Pass
Free cancellation
Change of plans? No problem. Cancel up to 24 hours before your activity starts for a full refund.
Top Attractions in Ontario
Cities in Canada
What people are saying about Ontario
Upon entering the actual exhibit, not knowing where to start, a lovely gentleman explained how to experience the entire exhibit in a logical manner. The exhibit was broken down into four sections in chronological order. Amazing to realize Canada had been involved in so much warfare. The entire experience was educational and somewhat simple to absorb. I realized how little I knew of our country's war history. I liked the simplicity and open layout depicting so many scenes of history. We unfortunately only had two hours to spend here, but I felt I experienced much. I would definitely return when visiting Ottawa again. I would begin with World War 2 as I felt this was the era in which Canada sacrificed the most. A definite place to visit. So glad this museum exists. P.S. The tanks in the lower level were a must see!
The Bata Shoe Museum is a great experience for Mom and Daughter's Day. You can combine the pass with the Textile and the Gardiner Museum if you wish, for a better deal. The visit was smooth and pleasant, the organizers gave enough time in between visits , so it is easy to keep social distance. Considering Canada as an official bilingual country, I was expecting the info and descriptions to be also in French not only in English. You can admire different piece of shoes' art in multiple colors, materials and learn a lot about history and countries' traditions. Due to the pandemic all the activities inside the Museum have been suspended, but visit was still enjoyable!
This interactive museum is amazing! 100% recommendable. Make sure you plan enough time for this visit (at least 2hrs). As stated in the info, really make sure you have your voucher printed.
Great combination. If you have older or younger people the problem is the 6D zombie or Wild West coaster is not for them. Wax museum and sky wheel are worth it.
this museum is fabulous.....i heartily recommend anyone to visit ....
I love looking at shoes, footwear, etc and this museum has all kinds of them.....wonderful history and interesting facts.....a real delight.