Popular Religious & Spiritual Activities in Normandy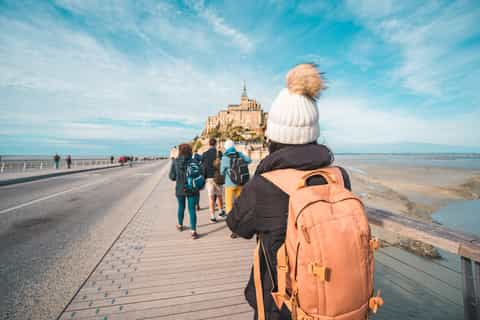 Mont Saint Michel: Walking Tour & Optional Abbey Ticket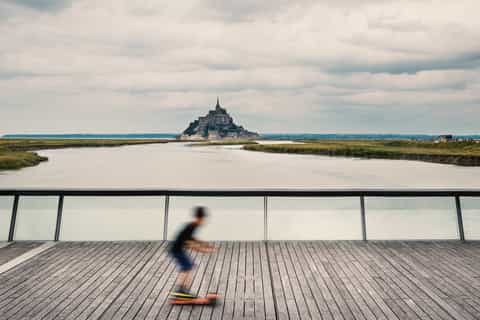 Private tour
Family friendly
Private Mont Saint-Michel Family Walking Tour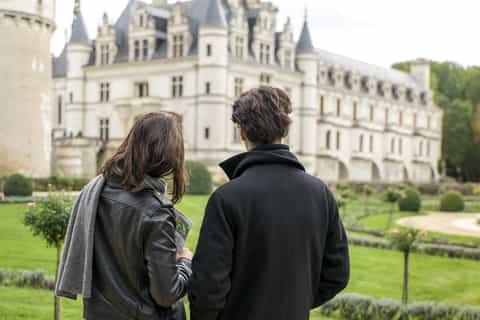 From Paris: Mont St Michel and Loire Valley 2 Day Tour
Free cancellation
Change of plans? No problem. Cancel up to 24 hours before your activity starts for a full refund.
What people are saying about Normandy
Informative; Balanced; Structured; Good times all around!
I had such a great time on this tour! I was a single traveller, so I was a little scared to be going alone, but it turned out to be more than perfectly fine; it turned out to be amazing. My tour guide-- Christelle -- was awesome. She knew so much about the region and the site-- I learned things I never would have from just reading a book. If I could pick any tour guide to lead me through France, I would pick her! She also had a wonderful energy to her that made our group feel very cohesive, but I didn't feel pressured to stay with the group when we had our "free time." The food for lunch was also delicious and the apple "cidre" was divine. Though the bus trip was long, I barely even noticed that time was passing, as the bus was very comfortable. I would definitely go on this trip again. I would also recommend this trip for couples and families.
Excellent experience! Yes, it's a long bus trip, but the coach was very comfortable. We stopped about halfway , each way , at a gas station for snacks and to stretch our legs. The meal was excellent! I do not understand what others have complained about.( maybe they just need to complain ?) The Mont is stunning! Our guide was very knowledgeable and obviously had a passion for the history of the monastery. There are a lot of stairs, so a certain amount of fitness makes it easier. Truly a fantastic site, met wonderful people and had glorious weather . An overall excellent day! Go, book the tour, spend the money. I am very glad I did !
Good excursion but long trip to get there.
Absolutely a must see. But most of the excursion will be you sitting for hours. If I'm not mistaken, the drive is more than 4 hours one way and the tour of St Michel is only 3 hours. The guides are good. But speak up if the bus gets warm. Also they don't announce it but there's a bathroom in the bus. As all excursion with lunches, lower your expectations but the lunch in this one wasn't bad.
we had an excellent lady guide, Mrs Gaëlle Lotton, who not only knew the History of the place perfectly well, but also how to tell it in an entertaining and interesting way. Despite the Covid-restrictions in place, we enjoyed our visit thoroughly (the more so as for once there were less people around, the masses of tourists during the summer normally being somewhat overwhelming)
Excellent tour. The guide was brilliant, very informative and helpful. The day is well organised considering it's a very long day, with a great tour up to the abbey. I definitely recommend to take the guided tour as you will learn the history. A great trip!