Popular River & Harbor Cruises in Niagara Falls, Canada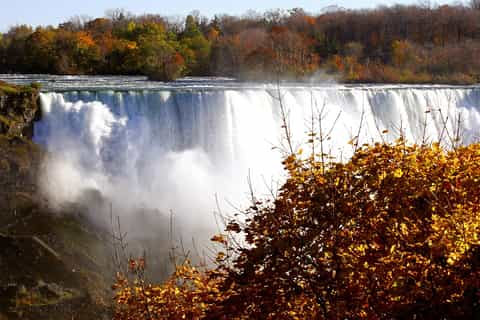 Niagara Falls, USA: Goat Island & Optional Maid of the Mist
Duration options: 1 - 3.5 hours

Guided tour
Family friendly
Lewiston: 1-Hour Jet-Boat Tour on the Niagara River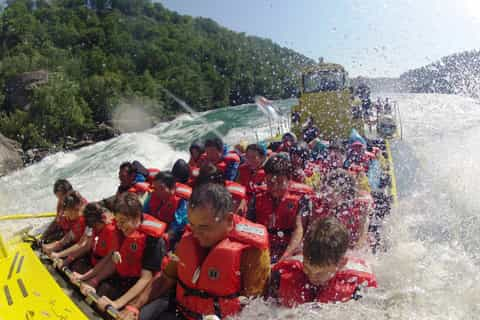 Niagara Falls, Canada: Niagara River Jet Boat Tour
Free cancellation
Change of plans? No problem. Cancel up to 24 hours before your activity starts for a full refund.
Top Attractions in Niagara Falls, Canada
Things to Do in Niagara Falls, Canada
Cities in Canada
Other Sightseeing Options in Niagara Falls, Canada
Want to discover all there is to do in Niagara Falls, Canada? Click here for a full list.
What people are saying about Niagara Falls, Canada
Your Boat Tour was GREAT/Perfect. We has a great time. But your price later for your pictured and Video is way too Costly. I would like to purchase the Video and Picture Package. But NOT at the price your tour package is charging. I would like to disuse the price package with someone If some responds back to this review request.
We really liked our guide and driver. We had never taken a guided tour before as my husband didn't like the idea (go figure) BUT he has changed his mind completely and has been going on and on about it to our friends! We liked everything!
I loved it, this was so fun for a hot day! I wish it was longer, but still the experience was amazing! The only thing was their cameras didn't work for that boat and I wish I had pictures or they had done the ride longer for that issue.
You will get soaked! Bring clothes, plastic bags and water shoes. Ladies, bring make up. My 11 and 9 year old girls loved it, as well as hubby and my self. Crew was very helpful, friendly and fun! Definitely recommend.
Had trouble since we booked with a third party, I went back to review did not offer a choice between dry and wet experience. They said we had to booked. We wanted wet experience.