New York Botanical Garden: Tours & Tickets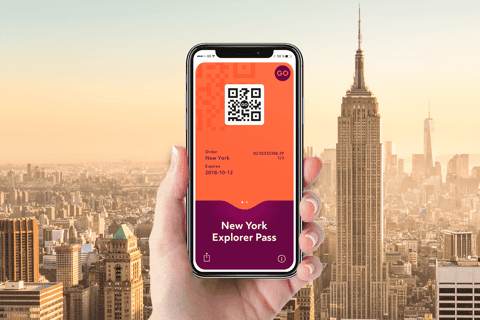 New York: Go City Explorer Pass with 95+ Tours & Attractions
Free cancellation
Cancel up to 24 hours before your activity starts for a full refund.
Top Attractions in New York City
Things to Do in New York City
Cities in United States
Other Sightseeing Options in New York Botanical Garden
Want to discover all there is to do in New York Botanical Garden? Click here for a full list.
What people are saying about New York Botanical Garden
With the New York Explorer pass, we selected the 7 most important sights. Then I started planning the days. I got to know the subway and bus transportation in New York and planned where and how to go. Now I'm nearing the end and enjoying it more and more. I've been to the U.S. several times, but I've avoided big cities by far so far. However, I was in almost every National Park. I think we will enjoy that too.
We had a similar pass for San Francisco last summer. It's so nice to have options and to be able to skip lines. The hint to go to the Rose Center entrance of the American Museum of Natural History was outstanding! Long lines due to the holidays and a Kwanza celebration but walked right in the side entrance.
Wonderful experience. It had been so long since I was last there, I forgot how beautiful the Garden can be. Scenic and tranquil...yes, even with NYC crowds! Go get your steps in and enjoy a beautiful walk in the Bronx!
Everything was wonderful and special. The location: proximity to the train station, the convenience of planning and, most of all, the beauty and quietude of the whole garden.
Amazing value! Easy to use! The best for me was buying it several months ahead of my trip and getting here to have our excursions already paid for.