Miches
Enter your dates to find available activities
Top attractions in Miches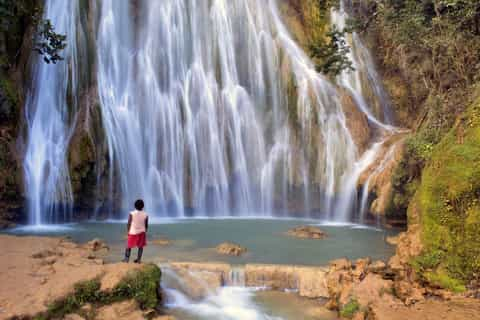 Certified
Certified by GetYourGuide
From Punta Cana: Samana Full Day Trip by Bus and Boat
Things to Do in Miches
Top Attractions in Miches
Cities in Dominican Republic
Other Sightseeing Options in Miches
Want to discover all there is to do in Miches? Click here for a full list.
What people are saying about Miches
The best tour to Samana! Highly Recommend!
I have been to the DR many times, this is my 4th experience to Samana and this was by far the best tour I have ever taken! Excellent service, organization, guides are superb! Although there was a slight delay during pick up (about 7 minutes) once the bus showed up it was all ok. I will definitely be coming back and bring my family this time! Cayo Levantado island is breathtaking! Props to our guide Joaquin! he is the best of the best!! Thank you GYG for an amazing experience!! See you again next year and please thank your DR supplier for their kind attention to details. I will recommend to all my friends traveling to the island during thi summer!