Popular Off the beaten track in Lombardy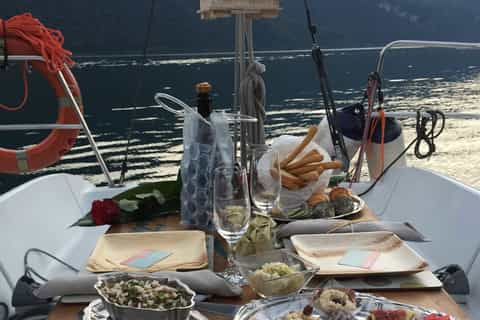 Lake Como: Romantic Sail & Sunset Experience
Private group

Duration: 3 hours

Milan: Personal Travel & Vacation Photographer
Duration options: 30 minutes - 3 hours

Monumental Cemetery of Milan Guided Tour
Small group

Duration: 2 hours
Free cancellation
Change of plans? No problem. Cancel up to 24 hours before your activity starts for a full refund.
Top Attractions in Lombardy
What people are saying about Lombardy
A perfect way to get family photos at a fabulous location!
We will definitely be booking more photo shoots as we continue our travels around the world! Our photographer, Brigil, was great when it came to communication. He connected with us several days before our shoot to set up the exact time and location & the morning of to confirm that he was on his way & when he arrived. But what is even better than that is he gave us additional travel tips for our trip to Milan & said that if we had any questions to just text him. We talked about his recommendations & texted him to get more details which he happily helped with. Boy are we happy that we took his advice! Our trip was exponentially better because of his advice. On top of all of that we absolutely LOVE every single picture that he put into our portfolio. Without a doubt we would recommend this to anyone wanting to commemorate their travels with family, friends and loved ones. Thank you so much for the professionalism & friendliness that you have shown us, we couldn't be happier!
I did this tour with my husband, it was a lot of fun and was well organised. The meeting point is a bit out of the way, but we found it following google maps without a problem. It's about a 7 minute walk from the nearest metro. Our guide was great, she was friendly, informative and funny. We stopped in many interesting places, and cycling through the city was very enjoyable. We were a fairly small group, about 12 in total. I think I may have found it a bit hair raising with kids under 13, as we needed to navigate a few difficult traffic circles, and though the guide waited further on and checked we were all accounted for, I could see younger kids struggling. Also, the bikes were comfortable to sit on, but as they don't have gears, they were a bit difficult to control in some of the narrower pathways. We all thoroughly enjoyed the tour and I'd definitely recommend it!
Best to see the city from a local point of view
During the tour, Polina showed us things/quarters despite the touristical area. It was my second time in Milan and except the castle and cathedral area almost everything was new for me. it was a private tour as we were a group of 6. Polina gave us also great recommendations for the night and next day. Thank you. Grazie mille.
Fun way to discover the city and it's history!
It wasn't only a great way to exercise and get to know the city but an amazing learning experience of the history of Milan. The way Paulina explains is very entertaining; her thorough knowledge makes it interesting and fun!
If you have to pick one thing, this is it!
We learned so many fun facts of Milaan and got some exercise too. Paulina is very very friendly and showed us really interesting places. If you can cycle I definately would recommend it!