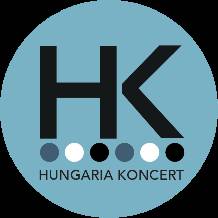 Hungaria Koncert Ltd.
This activity provider is a trader on the GetYourGuide marketplace
Legal notice
Legal company name

Hungária Koncert Kft

Registered address

Abonyi u 27. fszt. 2.1146 Budapest

Managing director(s)

AlexandraAradi

VAT registration number

HU12032707
Contact details
GetYourGuide answers all contacts on behalf of the activity provider
About the activity provider
The Hungária Koncert Kft. was established in 1995 to assist foreign visitors to Budapest in gaining insight into the renowned Hungarian culture. We offer not only classical music concerts and folk-dance performances, but we would also like to show our guests the most beautiful sights of the capital's cultural heritage: our guides acquaint them with the Dohány Street Synagogue and the Jewish District, and our boat cruise programme provides an opportunity for our guests to take delight in the unique panorama of Budapest from the River Danube. Our well-prepared and attentive young colleagues, who speak foreign languages, are ready to help our guests in selecting the most suitable programmes. We hope that you will be able to choose from our annual 500 programs the ones that please you the most.
View, sort & filter all tours