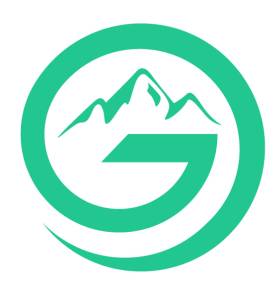 Glorious Himalaya Trekking Pvt. Ltd.
This activity provider is a trader on the GetYourGuide marketplace
Legal notice
Legal company name

Glorious Himalaya Trekking Pvt. Ltd.

Registered address

17-Kaldhara+977 KathmanduBagmati

Managing director(s)

GaneshGurung

Company registration number

79305/067/068
Contact details
GetYourGuide answers all contacts on behalf of the activity provider
About the activity provider
Glorious Himalaya Trekking Pvt. Ltd." Is a reputed and reasonable trekking and tour agency, situated at Kathmandu Valley, the kingdom of Nepal. Glorious Himalaya Trekking was founded by young blooded and enthusiastic adventure lovers, who have spent most of their times in high mountains. Glorious Himalaya Trekking company is not a new name in trekking and tour business. The company is licensed under the government of Nepal, Ministry of Tourism and Civil Aviation. Staff: We have an expert team of trekking guides, climbing experts, cooks and porters who will help you complete your trek successfully. Besides, our friendly office staffs take care of your hotel bookings, flights tickets and other transportation needs. We are based in Kathmandu as local tour operator. All our staff have been participating in various training programs and sustainable tourism courses held by KEEP, ACAP, TAAN, NTB & IPPG. Services: We offer long treks, short hikes, climbing expeditions as well as other adventure sports like mountain biking, rafting, paragliding and bungee jumping. With us, hikers can choose from our carefully planned trekking itineraries, or, they can always ask for a tailor made itinerary. Recognition: We are a government recognized trekking agency and are registered with Nepal Tourism Board (NTB) We are also affiliated to Trekking Agents Association of Nepal(TAAN), Nepal Mountaineering Association (NMA) and many other travel national and international organizations. Social and Environmental responsibility: Glorious Himalaya at all times fulfills its social and environmental responsibility in respect to social issues of the local people, as well as all aspects of good ecological practices. We try to fulfill our social and environmental responsibility in the following ways: Environmental Responsibility: We use bio-cooking gas and organic food during all our treks. We don't litter the trekking trails and mountains. Our Camping staff and Camping groups clean up the camping grounds after their stay. Social Responsibility We try our best to employ the local people of the areas we trek to. We generally serve local food during our treks and discourage imported food items. We cover Life, Medical and emergency rescue insurance of all our trekking crews.
Glorious Himalaya Trekking Pvt. Ltd. offers tours and activities for these attractions:
Glorious Himalaya Trekking Pvt. Ltd. offers tours and activities in these cities:
Things to do organized by Glorious Himalaya Trekking Pvt. Ltd.