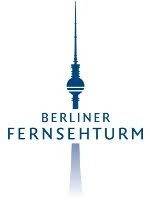 GetYourGuide Tours & Tickets GmbH
This distributor is a trader on the GetYourGuide marketplace.
Legal notice
Legal company name

GetYourGuide Tours & Tickets GmbH

Registered address

Sonnenburger Straße 71-7510437 Berlin

Managing director(s)

Tao Tao, Johannes Reck,Nils Chrestin

Company registration number

HRB 168390 B

VAT registration number

DE276456081
GetYourGuide Tours & Tickets GmbH is an affiliate of the platform provider GetYourGuide Deutschland GmbH
Contact details
GetYourGuide answers all contacts on behalf of the activity provider
About the activity provider
DER FERNSEHTURM: POLITIKUM UND TECHNISCHES MEISTERSTÜCK Die Geschichte des Berliner Fernsehturms ist Teil der deutschen Geschichte: In den sechziger Jahren lässt die DDR-Führung den Fernsehturm errichten, nicht zuletzt, um die Stärke und Leistungsfähigkeit des sozialistischen Gesellschaftssystems zu demonstrieren. Heute prägt der Turm die Silhouette der deutschen Hauptstadt – ein Wahrzeichen des wiedervereinigten Deutschlands wie das Brandenburger Tor. Entwurf und Bau des Fernsehturms stellten Architekten, Statiker und Ingenieure vor erhebliche Herausforderungen. Mehr Informationen – auch über die Bauweise – erhalten Sie unter Architektur, einen Überblick über die technischen Details bietet die Seite Technik.