Garment District: Tours & Tickets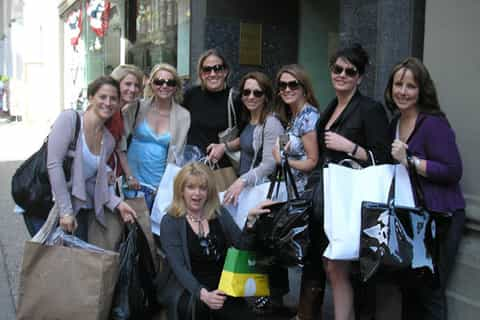 New York Garment District Wholesale Shopping Tour
Small group

Duration: 4 hours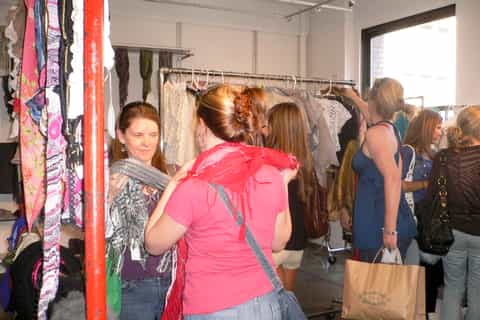 New York's Garment Center: 3-Hour Insider Shopping Tour
Small group

Duration: 3 hours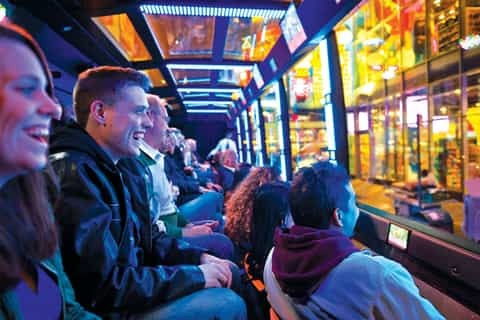 New York: Midtown Manhattan 1.5-Hour Multimedia Bus Tour
Free cancellation
Change of plans? No problem. Cancel up to 24 hours before your activity starts for a full refund.
What people are saying about Garment District
Garment Center is FABULOUS program. Highly Recommend
Hard as it is to believe, I live in Florida, but heard about this program through a friend in Germany. I have done much shopping in NYC and always wondered how to penetrate the Garment Center. It seems it can only done on a formal shopping tour. So I booked this while my husband did some business and I am so glad I did. First I want to give a shout out to our guide Sarah. She was a pure delight! Charming,. helpful and very knowledgeable about both fashion and the area. We were a total group of 7 women and we went to 6 showrooms, where we were the indeed the only ones there. Each showroom offered completely different items and the deals were TERRIFIC. Happy to report that I walked away with lots of bags. One note to all: 1-2 showrooms only accepted cash, so make sure to bring some. Garment Center shopping tour HIGHLY recommended for anyone who likes to shop for clothing and accessories.
Wonderful Shopping and Prices. Authentic NYC experience
Our Garment Center tour with Shop Gotham was fantastic! I did this with a friend a couple of years ago and was so excited to go once again. I was especially pleased that our program had all new designers than the last time so that I got to shop and know new brands. Our group shopped in 4 clothing showrooms, 1 jewelry showroom, and 1 handbag showroom. There were both summer and fall offerings, which seemed to make everyone in the group happy (as some people were still about to take summer vacations). The designers were so welcoming and so happy to talk about their lines and give suggestions to us on what would look best. I felt the prices were Excellent and found some terrific pieces (again)which I will be so happy to have once the season changes. This tour is one of the highlights of my visits to NYC! PS. The list of suggested Sample Sales to go to after the tour is a nice bonus.
Wonderful Garment Center Shopping Program
I had always wanted to see what goes on in the garment center district. This program allowed for a glimpse of that and the shopping did not disappoint. The 6 showrooms we shopped carried widely varied items, from sportswear to accessories to coats and I found several lovely items to buy. And at wholesale, you really cant go wrong. We were a group of 8 women and a delightfully helpful guide who kept us entertained with interesting tidbits and also kept us on time. 2 designers actually greeted us, which lends a special dimension .this is not store shopping so people should not expect to see the same amount of stock.but what is there is worthwhile.
Fun ride. Seeing places that we couldn't/wouldn't walk to.
Signed w/3rd party for specific date/time. Didn't review e-mail stating my specified time was not available and showed up for the tour. Driver stated had to go to 39th St. from 45th St. to get tickets and he would hold the bus for the 3 of us. By way of radio contact, the driver learned we would be on the next tour and not to wait. All ended OK and the ride was good. Just had a problem with a third party booking.
Interesting and fun; now we know where to spend more time on next trip
Jared was friendly, knowledgeable and very committed to ensuring we got the best tour possible. While relaxed and took in the all the sights with wonder, he took responsibility for setting expectations and keeping us on schedule.