Fort Denison: Tours & Tickets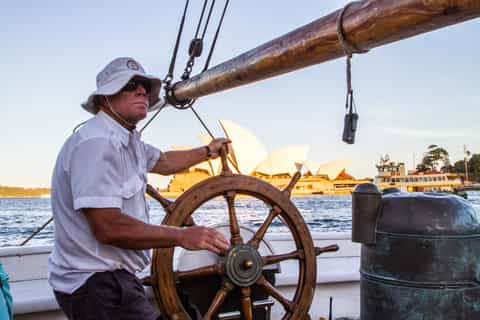 Sydney: Tall Ship Harbor Twilight Dinner Cruise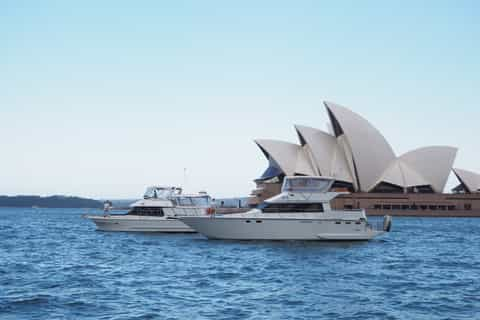 Sydney Harbour: 2-Hour Morning Yacht Cruise with Morning Tea
Free cancellation
Change of plans? No problem. Cancel up to 24 hours before your activity starts for a full refund.
What people are saying about Fort Denison
This was a fantastic way to spend our last night in Sydney. The crew was friendly and organized. The views were absolutely beautiful. Our only criticism was that they ran out of many food items before some of us got through the line. So, several passengers had salad and rice for their meal.
An enjoyable two hours on the water. Dinner was ok but I think finger food would have been better than a meal, easier to manage.Howard was a knowledgeable guide as was the skipper, friendly fellow, on for a chat. The other staff were friendly as well
The trip out round the harbour was good. If (like a few passengers) you are expecting to dress up have a romantic sit down meal forget it. The food was simple and good. Yes the guy was right the brownies were just on the edge of burnt.
많이들 가는 캡틴쿡 크루즈가 아닌 독특하고 고전적인 범선을 타는 크루즈입니다. 단체관광객이 거의 없어 꽤나 쾌적하고 여유롭습니다. 동력으로 가다가 돌아올때는 진짜 범선처럼 선원들이 돛을 펴고 바람에 맞춰 조정하며 항해하는 것도 구경할 수 있고, 동네 할아버지 같은 가이드와 선장님의 설명도 좋고깔끔한 부페식 저녁식사도 만족스러웠습니다.
Great quality and value for money. The crew were entertaining and knowledgeable and friendly. Would recommend to everyone. Fantastic experience