Empire State Building 102nd Floor Top Deck: Tours & Tickets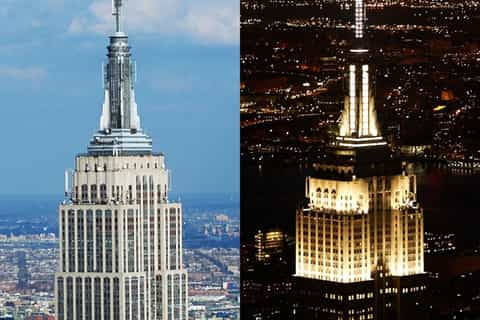 NYC: Empire State Building AM/PM Experience Ticket
Skip the ticket line

Duration: 45 minutes

Optional audio guide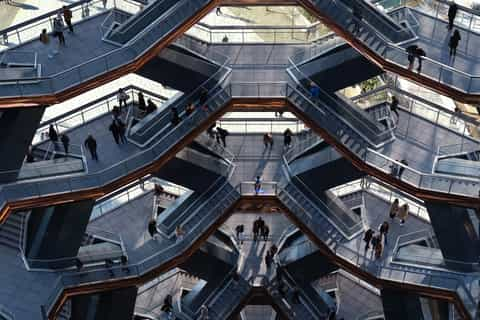 NYC: High Line Hudson Yards and Vessel Guided Tour
Small group

Duration options: 1.5 - 3 hours
Free cancellation
Change of plans? No problem. Cancel up to 24 hours before your activity starts for a full refund.
What people are saying about Empire State Building 102nd Floor Top Deck
Great views despite being a bit cloudy. Nice touch having heaters outside as it was really windy. Obviously more popular than Top of the Rock during the day as the queues were huge, took about 30 mins to get in, then started to flow ok, but got stuck again at King Kong for 20 min (probably just to limit the number of people outside, but no explanation at the time). Went back in the evening and no queue at all, straight up to the top. Fantastic night-time views over the city and beyond. Beware the printed photo offered is the only background, if you want others, you have to buy the digital download package
Easy to use and very good value - saves time too!
The voucher was easy to redeem. After that, the booklet of passes was easy to use and was well recognised at all venues. Some time saved waiting in queues and if you use most or all vouchers there is quite a cost saving. We used vouchers for Statue of Liberty cruise, Top of the Rock, Empire State Building, Metropolitan Museum of Art, and Natural History Museum. All wonderful for adults and children alike ....
Very necessary to visir touristic places in new york
It is very useful to visit new york and avoid even longer queues. You save money and time with it. It would be even better if the voucher tickets could be usted directly instead of having to change them by activity ticket(for some activities is even so but not for all of them), to avoid some queues.
Convenient way to book and see the city sights
The Passes helped us to skip some lines, and with a family of 6, that saves time and sanity. This also was a good way to take the guess work out of what to see. They helped guide our vacation a bit and all went well.
Excellent - worked very well for our trip.
It was a relief not to have to worry about getting tickets for any of the venues we booked. The way you have it set up works very well.