Experience 'La Dolce Vita' in Rome: A Foodie's Paradise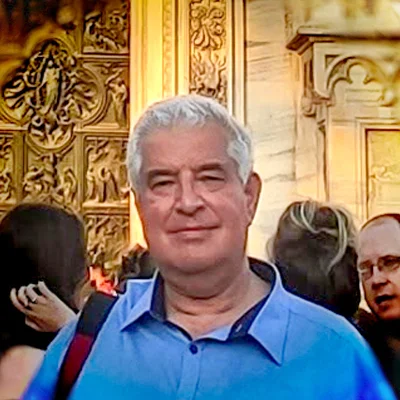 Bernhard
Although Bernhard has traveled to countless cities, Rome has become his second home. His blog, Tourist in Rome, is filled with up-to-date insider knowledge and helps travelers plan the perfect trip to Italy, especially when it comes to where to eat.
Why Rome?
Rome is the most wonderful city in the world, and it won't even take a day for "la dolce vita" to work its magic on you, along with aperitivo and a good meal, of course. It's a foodie paradise, and it will challenge and surprise your idea of Italian cooking. From street food dishes influenced by the city's Jewish heritage to the freshest, regional ingredients, mindblowing pasta creations, and great wine, the flavors here are quite unique. Take a food tour, and ask locals for recommendations too. There's so much to discover in Rome, but don't let the landmarks overshadow lunch — they deserve equal billing.
Bernhard's top picks
Rome: Trastevere Food Tour with Guide

Taste the best Rome has to offer during this sunset food and wine tour in the neighborhood of Trastevere.

Rome: Jewish Ghetto & Campo de Fiori by Night Food Tour

Immerse yourself in the food, wine, and culture of Rome on an evening walking tour with tastings. Explore the treasures of the "Eternal City" at sights such as the Campo de'Fiori and Piazza Navona.

Rome: 4-Hour Food Tour by Night

Experience Rome on this delicious food tour through the city's foodie neighborhoods. Sample the best foods, wines, and local products that the Eternal City has to offer.

Rome: Combo Pizza and Pasta Cooking Class with Wine

Experience an authentic Italian pasta and pizza-making cooking class with a chef. Enjoy unlimited white and red wine, and taste Tiramisù and Limoncello for dessert, with transportation included.

Rome: Homemade Gelato and Pizza Cooking Class with Wine

Learn how to make homemade gelato and pizza during this unforgettable cooking class experience in Rome. Follow alongside a chef and enjoy what you prepare with a glass of wine.

Frascati Wine Road from Rome: Tasting & Lunch

Discover a renowned family-run vineyard, tour the cellars, taste 3 locally acclaimed wines, and relax in the vineyard. Then, savor local delicacies in Frascati, and finish with lunch in a trattoria.
Find more things to do in Rome
See all Rome tours and tickets

Your travel journey starts here
Sign up now for travel tips, personalized itineraries, and vacation inspiration straight to your inbox.
By signing up, you agree to receive promotional emails on activities and insider tips. You can unsubscribe or withdraw your consent at any time with future effect. For more information, read our Privacy statement .