Popular Interactive Tours & Incentive Events in Buenos Aires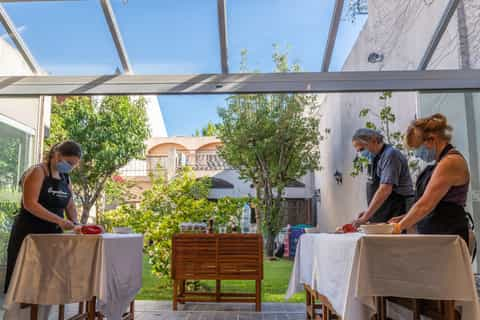 Buenos Aires: Argentinian Cooking Class & Market Tour
Small group

Duration options: 4 - 6 hours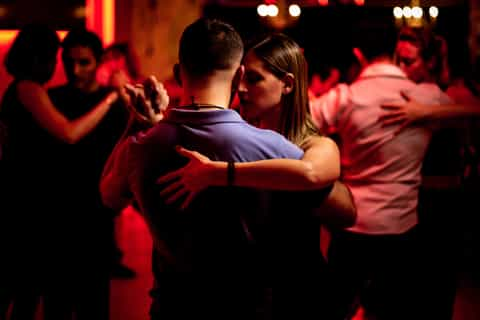 Tango Night with the Locals
Small group

Pickup available

Duration options: 3.5 - 4 hours
Free cancellation
Cancel up to 24 hours before your activity starts for a full refund.
Top Attractions in Buenos Aires
Things to Do in Buenos Aires
What people are saying about Buenos Aires
We had a wonderful day with Shir in BA. The gourmet market was full of wonderful fresh food, and our visit was followed by a scenic stroll through the historic English neighbourhood. We then went up to Shir's immaculate apartment, where we learned how to make two types of empanadas, and toss pancakes like a pro. Then we ate local cakes, a cheese and meat platter, drank wine, ate our freshly made empanadas and finished off with pancakes and big spoonfuls of dulce de leche. Shir was great company and the perfect host, as were the other two guests. What a great day out! Highly recommended
This was a great class with an amazing host! We started off going to a local market, then cooked empanadas, shared mate, ate picante, and finally made dulce de leche pancakes! Shirly was a great host who was very funny and knowledge about cooking. Her apartment was extremely nice and she even gave us recipe books to take home! I would highly recommend this class as it has been one of the best things I have done in Argentina for a very reasonable price!! An excellent option for any age group!
It has long been a dream of mine to dance tango in Buenos Aires and I achieved it if only briefly on this trip. We had an hour's lesson in a dance studio and then on to a milonga. This really was a tango night with the locals - the only tourists were those in our group - and we loved it. Our guide was excellent - as well as dancing we chatted all evening about Argentina and as well as being a great dance teacher she was informative and fun. Highly recommended
This was a phenomenal experience! Our hostess was extremely knowledgeable about local customs and practices. She taught us so much about Argentina. We very much enjoyed learning cooking techniques from her and also eating the products of our efforts. You should not miss this!
Our instructor Martin was wonderful and we learned so much from this session! It was great that it was offered in two locations so we could take the class close to where we were staying.