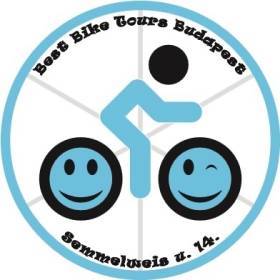 Bestbike Tours Kft.
This activity provider is a trader on the GetYourGuide marketplace
Legal notice
Legal company name

Bestbike Tours Kft.

Registered address

Semmelweis str 141052 BudapestHungary

VAT registration number

HU25145809
Contact details
GetYourGuide answers all contacts on behalf of the activity provider
About the activity provider
Best Bike Tours Ltd. ,a small enterprise offering bicycle rental service and biketours was founded in 2009. The idea of starting was quite straightforward , since we use our own bikes a lot, and we are convinced that this is the simplest means of transportation and a good opportunity for the whole family to have some fun. Our business has been growing since 2009. In the beginning we only offered a rental service in Budapest, later we started our own bycicle repair shop. Our tour guides are full of life and love riding their bikes . They show you all the important sights of the city even the ones which can not be visited by bus ,such as the secluded forest trails of Margaret island , the restaurants of the downtown area , the indispensable pubs of the one of a kind narrow streets of the city , the Buda and the Vajdahunyad castle. Now we are offering:Bike/E-Bike Tours, Bike/E-Bike renting, Private Tours.
View, sort & filter all tours