Popular Wheelchair Accessible in Beijing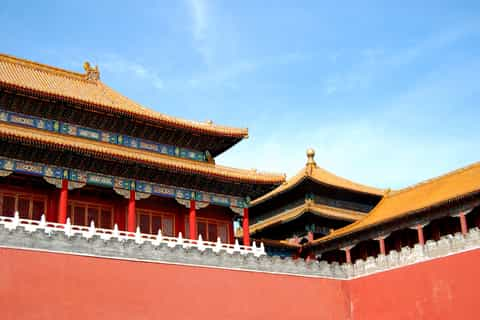 Forbidden City: Private Guided Walking Tour + Photo Option
Skip the ticket line

Duration options: 4 - 4.5 hours

Badaling Great Wall: Admission with Cable Car Return Ticket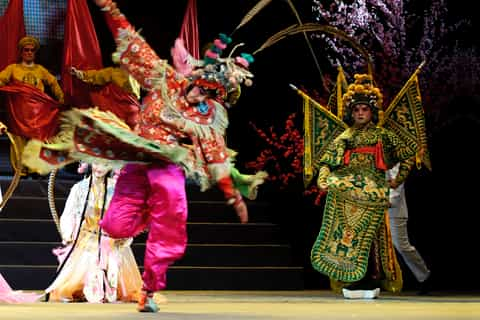 Beijing: Peking Opera Night Tour w/ Transfer
Pickup available

Skip the ticket line

Duration: 2 hours
Free cancellation
Change of plans? No problem. Cancel up to 24 hours before your activity starts for a full refund.
Top Attractions in Beijing
What people are saying about Beijing
Tiananmen Square and The Forbidden City are amazing places to see, there is no doubt. We were lucky that our Sunday morning tour on September 1st was not so busy as it was at the end of the Chinese holiday period - even so there were a LOT of visitors, and it was very hot, even at 8.30am!! An umbrella for shade (supplied by our guide) was useful and much appreciated. We were a little surprised that very few of the rooms in The Forbidden City are open to see. Most of the tour involved looking at the buildings from the outside, plus some museum areas displaying ceramics and brass. We enjoyed the small garden area towards the North gate, but our guide didn't seem at all interested in this and did not stop here really. I think this was the most frustrating thing for us. We booked a 4.5 hour tour and finished about 45 minutes early, but at the same time we felt very rushed in some areas.
We absolutely loved our guide, Rico. I went with my husband and his parents on a Saturday and he made sure to meet us at a location that was extremely easy to locate him. Rico gave us so much historical information throughout the tour and every time I would point out even something that looked small (such as a small statue sitting on building that was barely visible) he was able to explain the significance, history, and even the exact number of them that were in the City. The crowds are hard not to get stuck in but he always seemed to be able to find a path that would allow us to avoid them as much as possible. He told us some really interesting stories about the royal family histories at each location in a way that made you feel like it was happening right in front of you. I've taken a lot of guided tours but this was easily one of my favorites.
great day and tour except bob was 50 min late and did not make time up at the end of tour. As he was the local we would of expected him to know about rail closers and crowed control check points at Tiananmen Square that made access hard but he did not know anything about them, hard to accept as we had found this all out ourself and had adjusted our plans to make it on time to meet him
Had an absolutely great day with Tina. She was really knowledgeable about the history of the Forbidden City, and I was able to make links between this site and my last GYG tour to the Temple of Heaven. I highly recommend taking the option for the panoramic view of Beijing, it's worth all the steps!!
Very Gold guide, knew everything about the forbidden city, and nice.
We had a great time together, he explained everything to me and was friendly and nice. Very good English speaking. Thank you for this great trip!