Beguinage: Tours & Tickets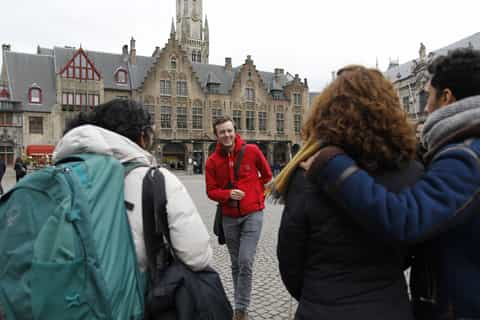 Bruges: History, Chocolate and Beer Walking Tour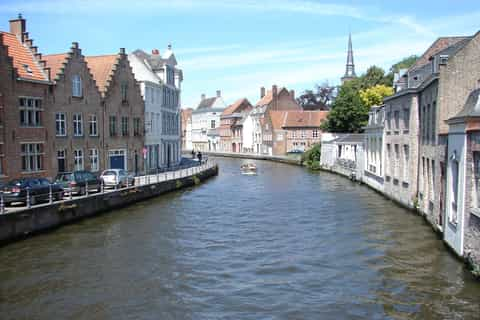 Bruges Private 2-Hour Walking Tour
Pickup available

Duration: 2 hours
Free cancellation
Change of plans? No problem. Cancel up to 24 hours before your activity starts for a full refund.
What people are saying about Beguinage
ENGLISH SPEAKERS TOURISTS! DON'T TAKE THIS TOUR! THEY ARE FOCUSED ONLY IN SPANISH LANGUAGE. It is unfair with our tour guide, but we had a terrible experience in the reception in front of the Hilton Grand Place, and during the transfer to Bruges. At the reception, the woman who welcomed us didn't speak English, only Spanish. Us and a lot of other (English speakers) tourists were lost there, without instructions. Nearly a hundred tourists (speaking English and Spanish) there, without any organization, questioning each other to understand what was happening. At the departure time, if we had not heard other people's conversation we could have lost the bus. During the transfer to Bruges, we divided the bus with the Spanish speakers' tourists. The Spanish tour guide (the same woman who welcomed us) talked during all the transfer in a microphone, while our English tour guide tried to talk with us only with his voice. It was a huge effort to heard our guide instead of the Spanish guide.
IMPORTANT: Your bus might not have a toilet on board. This is important because even if you have an emergency the bus driver MIGHT NOT stop. I was so glad Fofi (the spanish tour guide) was so nice and accommodating and was able to get the bus driver to stop. I made the huge mistake of touring a brewery in the afternoon and well.... My mistake. Do keep this in mind for your afternoon activities. That being said, this was a great way to see Bruges. Our guide, Vita was very friendly and knowledgeable. The spanish tourguide on our bus, Fofi was great. Since we're bilingual we were able to listen in on the spanish tours and they were quite the characters. Definitely would recommend the spanish tour guides as well.
Rather chaotic at the beginning with lots of tour groups meeting at the same place and our guide was ill so we were combined with a different group and to start with so no-one knew what was happening until about 10 mins after it should have started. We were given our full time though. No map was given out but we were told where we could collect one from. Saw a lot of places but perhaps a little more detail would have been good.
Overall a good experience. Bruges is a beautiful city and a must see if visiting Belgium! The tour itself was lacking in organization and I felt the guided experience could have had more specific suggestions of what museums and attractions to see during the following free time.
Bruges is an amazing city. Really really beautiful and with a rich history. The departure and arrival of the visit was on time and Guiomar and Tom (our guides) este great. She had a very unique way of showing the city. We enjoyed this experiencie very much. Thank you!