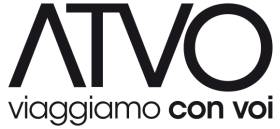 ATVO S.p.A.
This activity provider is a trader on the GetYourGuide marketplace
Legal notice
Legal company name

ATVO SpA

Registered address

Piazza IV novembre30027 San Donà di PiaveItalia

VAT registration number

IT00764110276
Contact details
GetYourGuide answers all contacts on behalf of the activity provider
About the activity provider
ATVO S.p.A. is a limited company with mainly public capital in accordance with art. 113 of the low 267/2001. The public partners include the Province of Venice and 21 councils which cover the area of Eastern Veneto, the private partners are represented by Dolomitibus S.p.A. and ATAP S.p.A.. The structure and image of the company can be represented by the following date and values: - approx. 14.100.000 vehicle/km developped; - 395 serving employees; - 281 vehicles in service. Service covered by the company includes: - public transport of passengers on licensed urban and extra-urban lines; - school and special services; - hire services; - vehicle repair service. The distribution of the company structure covers the areas of San Donà di Piave, Jesolo and Portogruaro; in addition the company's ticket offices are located in other towns in the Veneto region and in Pordenone. There is a direct relationship with the customer through the company's ticket offices and three hundred other authorized bus tickets sales outlets. As regards commuter users of the service (students and workers), season tickets can be purchased at all ticket offices and ten authorized private sales outlets. Particular care is taken to provide a professional and personal image for whoever may require the company's services. For many years the company has paid particular attention to its customers/users, providing messages and/or questionnaires aimed at knowing and evaluating the company's services and also introducing a register suitable for knowing the needs, expectations and complaints of the users. All of this and the standards of the service have been codified in the Service Charter adopted since October 1994 and updated in January 2007. The fundamental priciples and guidelines which inspire company's procedures are: - equality; - impartiality; - continuity of service - efficiency and effectiveness of service in tems of standard as previously stated; - periodic evaluation of the level of satisfaction of the customers.
ATVO S.p.A. offers tours and activities for these attractions:
ATVO S.p.A. offers tours and activities in these cities:
Things to do organized by ATVO S.p.A.