ABC Tours and Attractions N.V.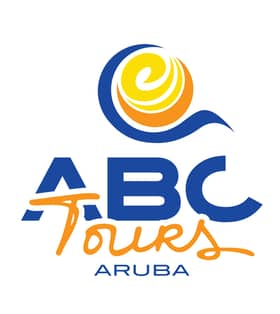 The small, family business of ABC Tours continues to prove that it is truly the 'little tour company that could'. Created 20 years ago by the husband and wife team of Marvin and Sharla Kelly, it excels through commitment to the simple ideal of stellar customer care, while sharing Aruba's most spectacular attractions. Today's excursions are exclusive, using top-of-the-line transportation, while offering the same warm, personal charm with the promise of an adventure beyond comparison. "We started small, guiding the tours ourselves, and with the goal of sharing what we love most about our island with guests," explains Sharla. "Nowadays, we are still very much involved, managing the company and making sure the feeling of being part of the family is intrinsic to each tour." Guests who take part in any one of ABC Tours options quickly learn that this is not just another island tour. Each tour is filled with interesting information, and presented by enthusiastic guides, whose high energy helps provide for both excitement and fun. The choice of stops is also unique, with ABC Tours taking guests past the island's most breathtaking sceneries, and on to discover the hidden beauty of secluded beaches and dramatic rock formations as well as to well-known sites such as Baby Beach and the Natural Pool. To take even greater pleasure in the off-road experience, guests also have the opportunity to get behind the wheel of one of our 4x4 Land Rovers. All of ABC Tours' Land Rovers are specially equipped vehicles, with comfortable seats, that easily traverse island roads, and safely deliver you to each stop. Thrill seekers also have the option to jump 7ft at The Natural Pool, only available on selected tours at ABC. The unique ABC Tours experience extends to the menu, with a home-cooked recipe for lunch or dinner as a part of each tour. Traditional meals are provided, which uses secret, family recipes, passed down through four generations and provided by Sharla's own grandmother. The restaurant provides a true taste of Aruba, whether enjoying a meal after an unforgettable tour or simply stopping by, at any time, to try out any one of "Machi (Grandma) Betty's" delicious offerings.
ABC Tours and Attractions N.V. offers tours and activities in these cities:
Things to do organized by ABC Tours and Attractions N.V.